OUR 24/7 MANAGED SERVICE - YOUR UNINTERRUPTED OPERATION
The availability of your IT services is the top priority for ANOVIS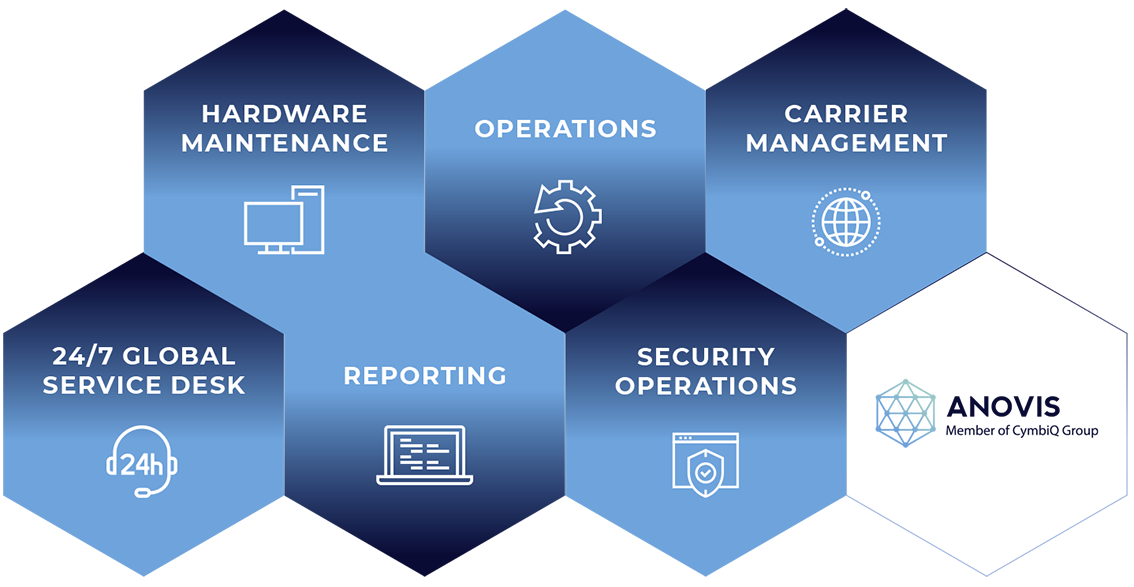 You decide whether to use our Managed Services as a complete package or flexibly deploy individual modules tailored to your IT environment.
The Anovis care-free package includes: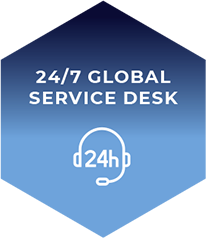 The Anovis 24/7 Global Service Desk is the central point of contact for our customers. A ticket is created based on the data stored in the Anovis ticket system after checking the access and authorization level of the requester. The 24/7 Global Service Desk differentiates between Service Request, Incident or Change Request  and dispatches these to Anovis 2nd Level Support depending on the agreed process and SLA. The 24/7 Global Service Desk also provides information on the current status of the tickets created.
Hardware Maintenance is available for Anovis customers as an optional module. Anovis then takes over the complete exchange and system recovery process of faulty hardware. In particular, customers with internationally distributed locations appreciate this supplementary service from Anovis.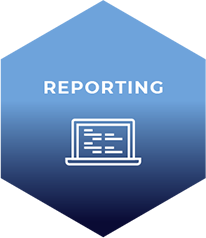 Ticket KPIs, Performance and Availability Reports for IT Assets – why should we care about Reporting? The Reporting Module provides monitoring, analysis and optimization of business-critical key figures. Early recognition of opportunities and risks enables the identification of optimization potential. You can't manage, what you don't measure.
The Security Operations Module supports customers to contain security incidents in their network using the available capabilities on existing or additional infrastructure (Firewall, NGIPS, Malware Detection). It includes the implementation and monitoring of IPS & IDS alerts and monitors the state of subscriptions to avoid outdated versions of "Security Patterns" and "Signature Databases" – in order that we make sure that "Advanced Threat Protection" is available at all times.
When using the Carrier Management Module, Anovis monitors all your corporate network connections. Provider failures can thus be quickly located and identified. On request, Anovis contacts your local internet provider and starts troubleshooting connection issues while keeping you informed.
The heart of our Anovis Service Model is the Operations Module. It is based on ITIL process framework and includes various services which guarantee your 24/7 uninterrupted operation. 
Take a quick look at the variety of advantages of this module:
Implementing all operational activities needed on a day-to-day basis to manage IT services
Improving business services by periodically monitoring the activities,
assessing the metrics and systematically gathering data 
Tailor-made processes
Ensuring that the IT services are delivered efficiently and effectively to customers
Customized processes for entire service lifecycle
SLA compliance
Your most important benefits
Qualified, manufacturer and ITIL certified personnel
Calculable costs and fast response times thanks to individually tailored, clearly defined SLAs
Seamless interaction between operation and monitoring – for more availability and security
Years of experience in handling and operating a wide range of IT services
Minimized downtime and response times through 24/7 availability
Transparency and traceability offered by an integrated Service Management Platform
Efficient and proven processes
Reporting capabilities for the fulfilment of compliance requirements
Qualified, manufacturer and ITIL certified personnel
Calculable costs and fast response times thanks to individually tailored, clearly defined SLAs
Seamless interaction between operation and monitoring – for more availability and security
Years of experience in handling and operating a wide range of IT services
Minimized downtime and response times through 24/7 availability
Transparency and traceability offered by an integrated Service Management Platform
Efficient and proven processes
Reporting capabilities for the fulfilment of compliance requirements