Connectivity & Security since 2004
Connectivity & Security since 2004
As part of the Swiss
CymbiQ Group AG
Anovis operates thousands of IT Security Systems around the world for globally acting customers, partnering with well-known companies such as A1 Telekom Austria AG, T-Systems, British Telecom, Cisco, Barracuda Networks, Ergon Informatik, Extreme Networks, Forcepoint, Lastline, Proofpoint or Riverbed.
Anovis offers comprehensive national and international services and operates its own 24/7 Global Service Desk. Headquartered in Vienna, Austria, and offices around Europe, Anovis is a service delivery specialist in network connectivity & security solutions and stands for exceptional quality in project implementation and the provisioning of IT services.
The services range from conception and implementation to 24/7 operation management and hardware maintenance of globally distributed IT landscapes. Our experts work in close cooperation with our partners to find flexible, future-oriented and cost-effective solutions to guarantee security and effectiveness and protect investments. Thereby, Anovis supports national and international customers in the implementation of their requirements of dynamic and scalable IT infrastructures.
Anovis understands the requirements of clients in the areas of IT infrastructure, network and IT security and provides a highly qualified professional services and operations team to be able to react quickly and flexibly and guarantee a tailored, highly available IT infrastructure.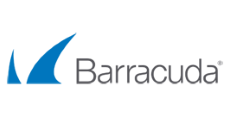 Working together with our partners enables us to work together as a team to deliver the best possible results for our clients.
Anovis has a very high technical standard and therefore relies on long-term partnerships with leading product and technology providers to provide our customers with future-proof solutions tailored to their needs.
In projects, we use in addition to open-source-based in-house developments, products from leading vendors, which are thoroughly tested and qualified by us. Our specialists have years of experience in their field and the necessary training to be able to provide the right solutions quickly and to implement them carefully.
This is how we can offer the best solution for our customers, from the right selection, implementation, training up to 24/7 operation.
Barracuda Premier Partner
Extreme Authorized Partner
Forcepoint Gold Partner International
Lastline Value Added Reseller
RASP - The Riverbed Authorized Support Partner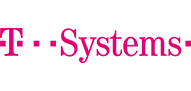 ANOVIS Wien (HQ)
Rennweg 97-99
1030 Vienna
Austria
ANOVIS Salzburg
Fachmarktstraße 3A
5071 Himmelreich
Austria
ANOVIS Graz
Liebenauer Hauptstraße 2-6
8041 Graz
Austria
ANOVIS Brno
Palackého tř. 879/84
612 00 Brno-Královo Pole
Czech Republic
ANOVIS Kundl
Dorfstraße 8
6250 Kundl
Austria
ISPIN AG
Grindelstrasse 6
CH-8303 Bassersdorf
Switzerland
CymbiQ Group AG
Leutschenbachstrasse 95
8050 Zurich
Switzerland
ANOVIS Munich
ANOVIS Munich
Winterthur