Service Management Platform
Anovis provides a holistic approach for service management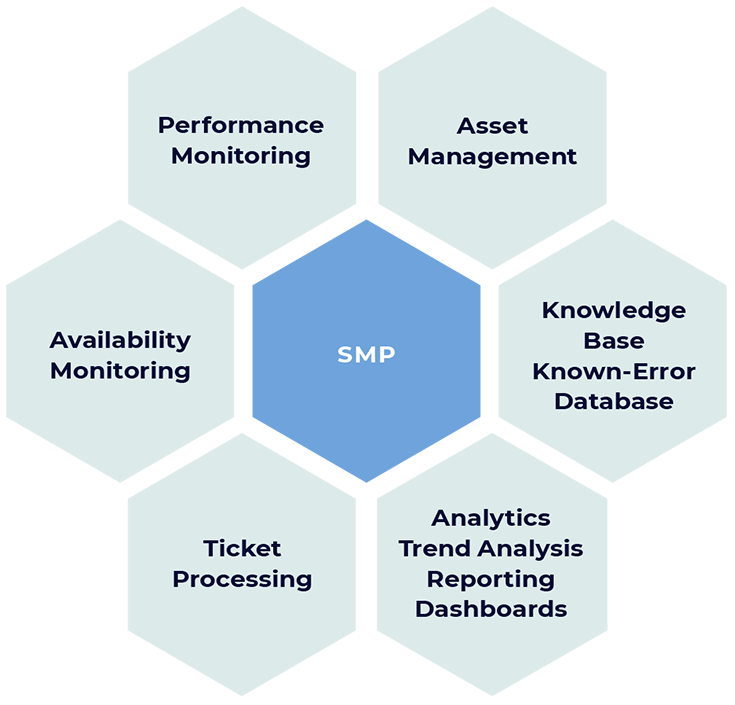 In addition to established ITIL based ITSM processes, this platform offers the automation of processes and workflows and thus provides a central cockpit for all service delivery topics. Thanks to the integrative approach, the synergies of different tools can be used. Interfaces to other service- management tools support smooth integration. IT and business processes can thus be improved and made transparent within the organization. By automating the processes, resolve times can be shortened, and risks reduced.
The Anovis Service Management Platform (short: Anovis SMP) has been the proven foundation for the diverse 24/7 managed services from Anovis for many years. Based on this experience and many years of development, Anovis also offers this platform as a managed service for customers.
Based on state-of-the-art open source technologies, the Anovis SMP not only enables optimal integration in interaction with Anovis Managed Services, but is also an interesting alternative to highly complex and cost-intensive proprietary ITSM tools.